Anne Marie Schloemer writes article for Smart Business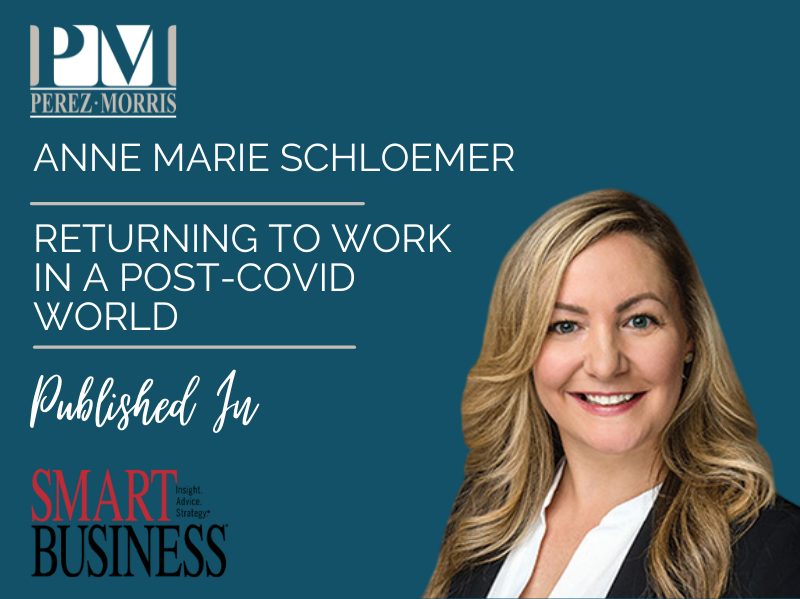 Perez Morris attorney Anne Marie Schloemer discusses the transition back to office environments after nearly two years of remote work in an article for Smart Business. Anne Marie delves into return-to-work policies for companies, as well as what leaders should keep in mind during the transition.
"Technology has enabled work to be done remotely. However, for many businesses, there is no substitute for at least partial in-person work, and certain industries and positions require it. Also, physical presence in the workplace is important for company culture and impromptu water cooler talk. So, for businesses that decide to implement a return-to-work policy, what does that look like?"
Read more here.