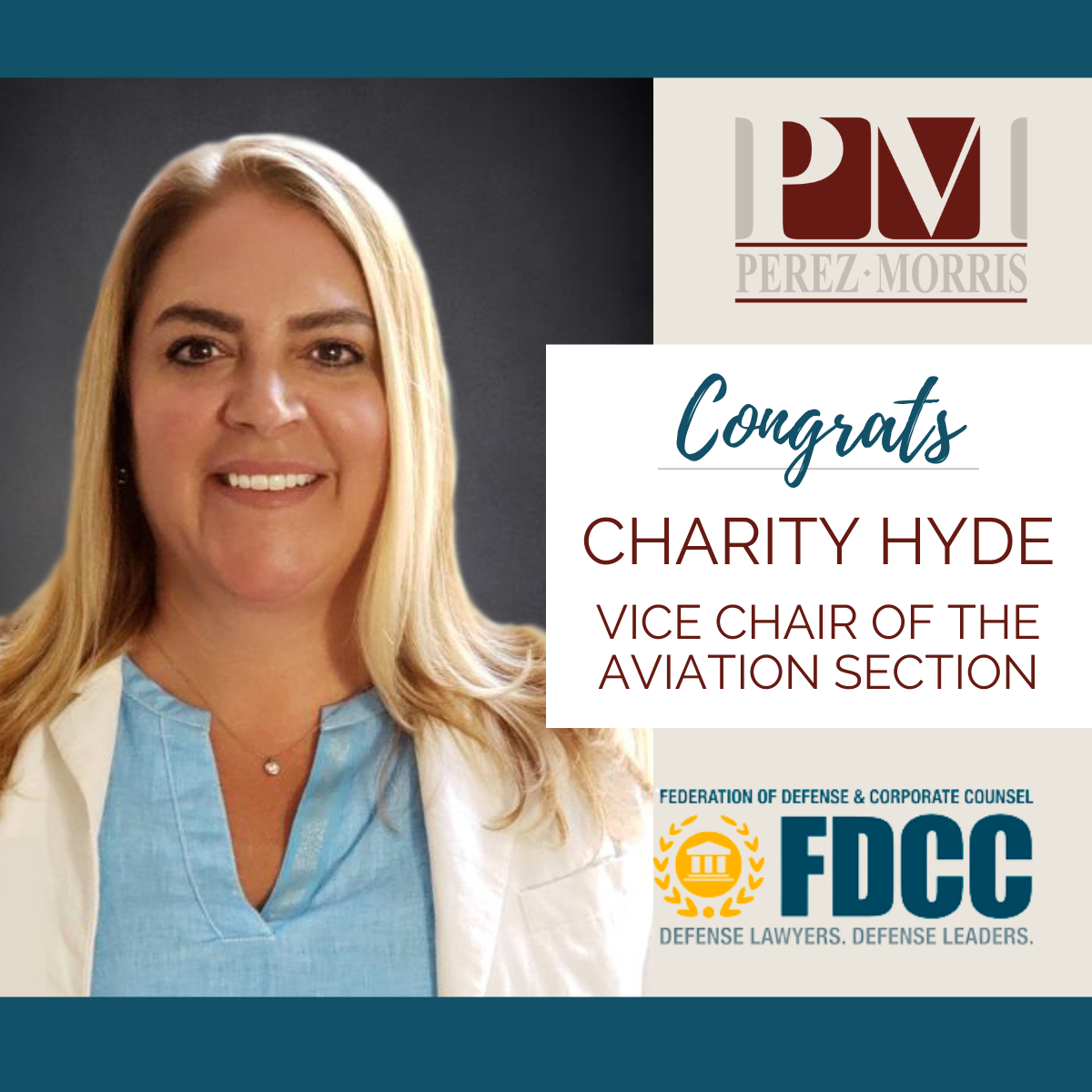 Perez Morris is pleased to announce the appointment of Charity Hyde, Chief Diversity Officer and Managing Attorney, as the Vice Chair of the Aviation Section of the Federation of Defense and Corporate Counsel (FDCC). This role is a testament to Charity's outstanding legal acumen and her unwavering dedication to the profession.
The Aviation Law Section, where Charity will serve, is committed to enhancing the expertise of FDCC members who represent corporate entities, insurance companies, and their policyholders in aviation-related legal matters. As Vice Chair, Charity joins an elite group within the FDCC, a selective organization limited to 1,300 US attorneys in private practice. Charity has vast experience defending corporate clients in the aviation industry and is also a member of the International Aviation Womens Association (IAWA).
The FDCC, composed of recognized leaders in the legal community who have achieved professional distinction, is dedicated to promoting the knowledge, fellowship, and professionalism of its members as they pursue the course of a balanced justice system.
Congratulations, Charity!