Charity C. Hyde and Matthew Hyde To Attend Loss Executive Association 2023 Conference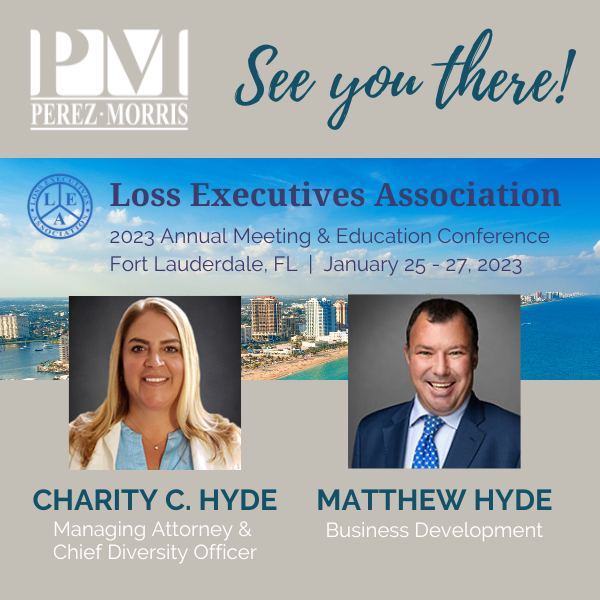 Members of the Perez Morris team, Charity C. Hyde (Managing Attorney & Chief Diversity Officer) and Matthew Hyde (Business Development), will attend the upcoming Loss Executives Association (LEA) 2023 Annual Meeting & Education Conference. The conference will be held in Fort Lauderdale, Florida, from January 25th – 27th, 2023. LEA provides key stakeholders in the property insurance industry with a forum for the discussion, study and consideration of common loss adjustment problems to explore options and alternatives.
Register and learn more about LEA 2023.
Read more about Perez Morris's Property Loss & Subrogation practice.