Karen Giffen and Jan Roller receive CMBA Legacy150 "Living Legacy" Award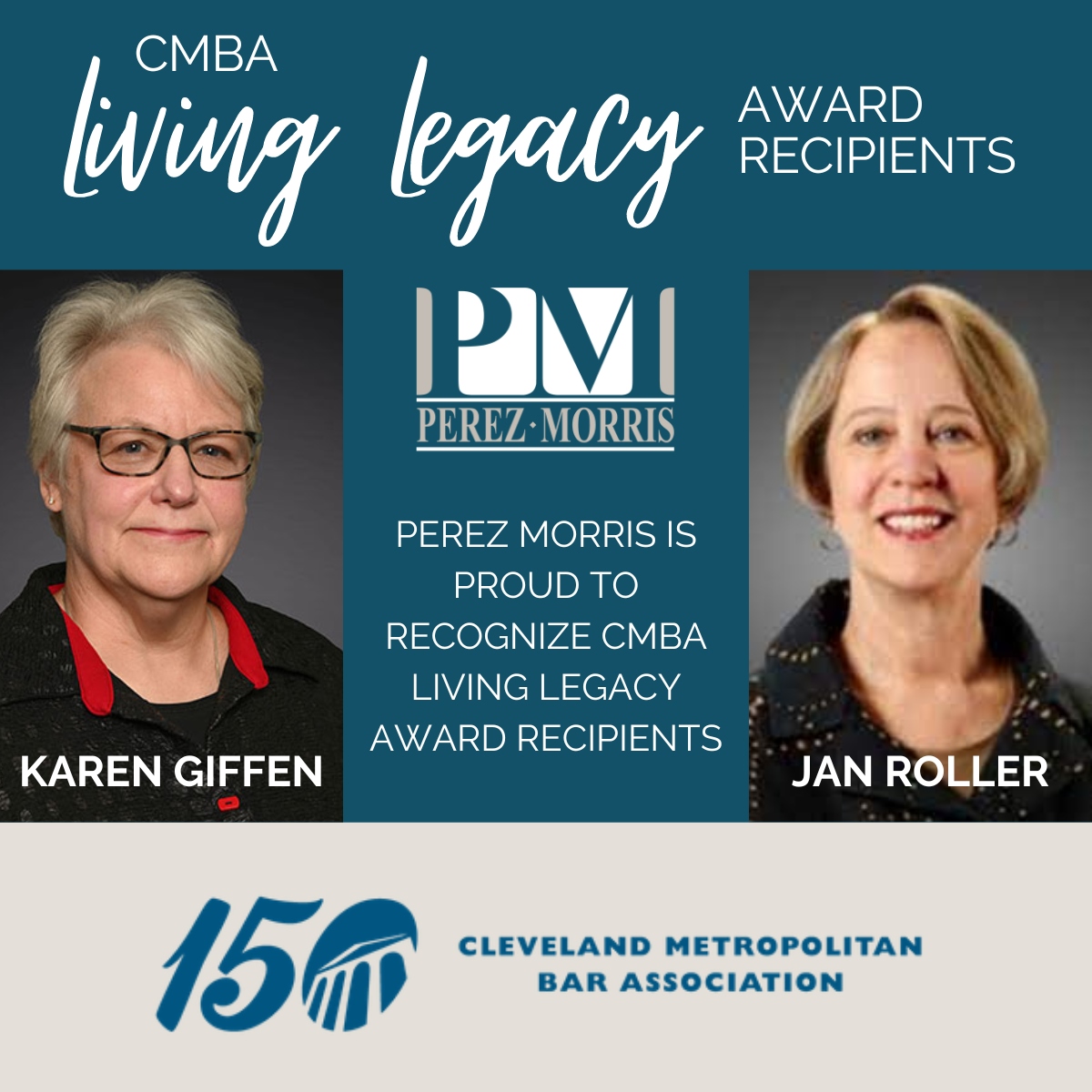 Perez Morris is proud to announce that Karen Giffen and Jan Roller are 2 of only 17 distinguished recipients for the Cleveland Metropolitan Bar Association's (CMBA) Legacy150 "Living Legacy" Award. In recognition of the CMBA's 150-year anniversary, this one-time award represents a prestigious acknowledgment of excellence.
The Living Legacy Award pays tribute to lawyers who, over the span of their illustrious careers, have demonstrated remarkable leadership, innovation, and professional excellence, effecting profound transformation in the legal, business, and/or civic arena in Greater Cleveland.
Congratulations to Karen and Jan on this remarkable honor in recognition of their exceptional leadership and contributions to the legal profession and their community. The award ceremony will take place at the CMBA's Rock the Bar event on June 24, 2023, at the Rock & Roll Hall of Fame.
Learn more: https://www.clemetrobar.org/?pg=RockTheBar