Ildiko A. Szucs Selected to 2023 Class of FDCC Ladder Down Cleveland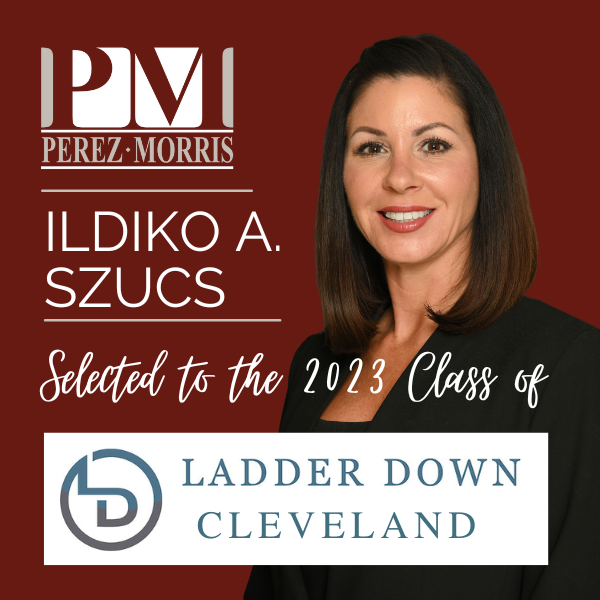 Perez Morris is pleased to announce that Ildiko A. Szucs has been selected to the 2023 Class of FDCC Ladder Down Cleveland.
Ladder Down is a year-long program for women lawyers dedicated to leadership empowerment, business development, and mentoring. Founded in 2012 in Phoenix, Arizona, by Alison Christian and Beth Fitch to help women attorneys obtain leadership roles within their firms, Ladder Down has expanded under the leadership of the Federation of Defense & Corporate Counsel (FDCC). Ladder Down is entering its fifth program year in Cleveland, Ohio.
Ildi joined the Perez Morris Cleveland office in 2022. She focuses her practice on workers' compensation law and has also represented clients in the areas of motor vehicle liability, premises liability, catastrophic injury and wrongful death.