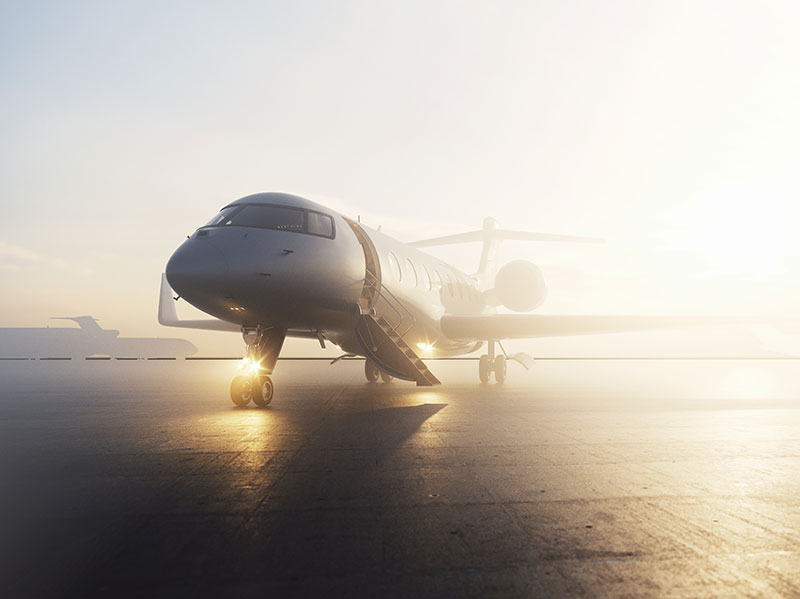 How claims of Non-Performance of a Contract seek to circumvent Montreal Convention Preemption
Liability governing the international shipment of goods between signatory countries proceeds through Articles 18 and 19 of the Montreal Convention. International air carriers subject to the Montreal Convention are strictly liable for damages caused by the delay in transporting goods, or due to physical damage otherwise sustained during international transport. Consequently, the Montreal Convention is typically the exclusive remedy for claims of delay or physical damage related to the international air transport of cargo. However, a recent Federal District Court's decision in New Fortune, Inc. v. Apex Logistics International (CN) Ltd., et al. illustrates that while the Montreal Convention is the exclusive remedy in such instances, breach of contract claims alleging non-performance due to the delay or physical damage to goods could circumvent the Montreal Convention as the exclusive remedy to aggrieved parties. International carriers should be cognizant that damages to goods due to delay or physical damage may not always have the protections of the Special Drawing Rights afforded by the Montreal Convention.
New Fortune, Inc. v. Apex Logistics International (CN) Ltd., et al., is an international air cargo case decided in the United States District Court, Southern District of New York. The plaintiff alleged that six crates of medical masks were damaged and that its buyer refused to accept their late delivery, costing the plaintiff more than $1.65 million in damages, which included manufacturing and shipping costs, as well as lost profits from an additional two million masks it had purchased and planned to sell to the same customer. Plaintiff's complaint alleged breach of contract, breach of bailment, and negligence against both carrier defendants based on the delayed delivery and physical damage the masks sustained during transit. The defendant carriers moved to dismiss plaintiff's breach of contract, breach of bailment, and negligence causes of actions citing that Articles 18 and 19 of the Montreal Convention preempt those claims. Plaintiff countered arguing the physical damage to the masks and the delay in their delivery resulted in defendants' non-performance of the contract between the parties. Plaintiff's contention was that non-performance of a contract is not governed by the Montreal Convention.
The Court granted defendants' motion to dismiss finding plaintiff's claims fall within the scope of the Montreal Convention. However, the Court noted that dismissal of plaintiff's claims was warranted because plaintiff's complaint did not allege non-performance of the contract. Instead, the complaint explicitly claimed damages occasioned by delay in delivery and physical damage to delivered goods. The Court did not expound further on whether plaintiff's breach of contract claim would have survived had it been predicated on non-performance. However, the implication exists that the Montreal Convention may not preempt breach of contract claims based on non-performance of a contract for the shipment of goods.
The decision in New Fortune, Inc. echoes a trend in recent Montreal Convention decisions limiting its preemptive scope. In light of the United States Supreme Court's ongoing silence regarding whether the Montreal Convention completely preempts state law claims related to international travel between signatory countries, international carriers remain vulnerable to potential exposure beyond the cap in damages afforded by the Montreal Convention.
---
Charity Hyde is the Managing Attorney, Northeast Offices of Perez Morris Hyde. Her core practice includes aviation-related litigation, transportation and motor vehicle liability, premises liability, and insurance fraud investigation. Charity's background includes leading multi-attorney teams and representing airlines, airports, commercial entities, retailers, and large manufacturing clients in complex, high-exposure litigation in several states. You may contact her at [email protected] or 215-692-1235. Read more
Michael W. Aceto concentrates his practice in the areas of product liability, toxic tort, environmental, and general liability claims. He is a trial lawyer with experience defending companies and individuals in matters involving mass torts including asbestos, benzene, talc, mold, lead, and other chemicals, and dedicates a significant portion of his practice to complex product liability actions involving industrial equipment, commercial and consumer motor vehicles, construction machinery, and household consumer products.
Before entering private practice, Michael served as a law clerk in the Torts Litigation Section of the Pennsylvania Office of Attorney General and as a judicial law clerk to the Hon. Edward Griffith in the Chester County, PA Court of Common Pleas. In addition, he focuses his pro bono practice on counseling non-profit organizations in the educational system. Read more