Perez Morris Welcomes New Trial Attorney Zisca St. Clair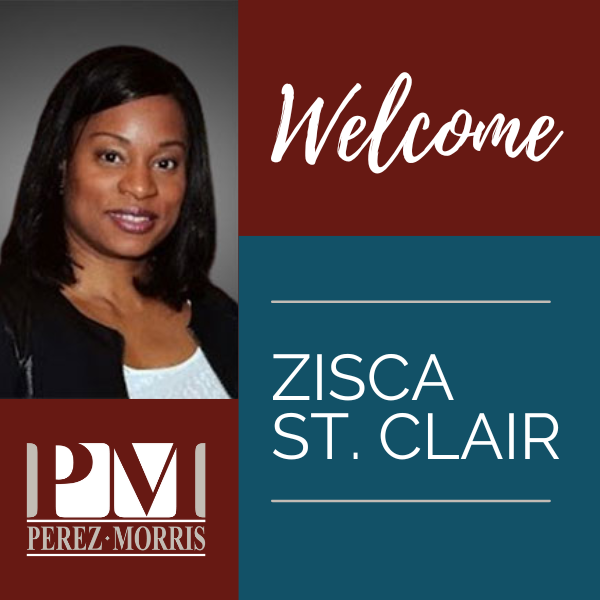 Perez Morris is pleased to announce that the firm has grown its Connecticut and New York teams with the addition of Trial Attorney Zisca St. Clair.
With over twenty years of industry experience, Zisca focuses her practice in the areas of insurance defense, commercial litigation, motor vehicle liability, and product and premises liability matters. A seasoned litigator, Zisca's expertise spans all phases of litigation in state and federal courts, including discovery, fact, and expert witness depositions, motion, trial, and appellate practice. Zisca represents business and public entity clients, as well as educational institutions, including independent schools, colleges and universities in general liability matters.
Read more about Zisca here: https://www.perezmorris.com/attorneys/zisca-st-clair/