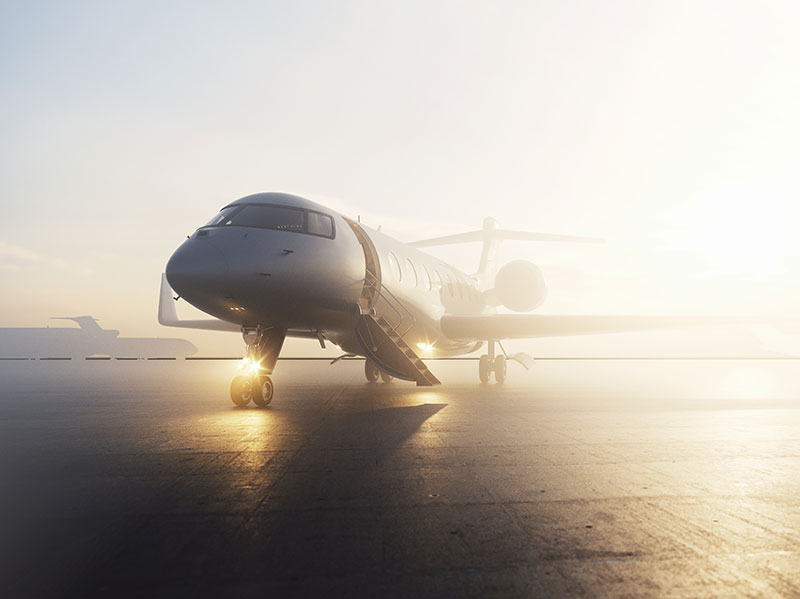 Venue remains critical question in Montreal convention litigation, Georgia Federal Court opines on forum non conveniens
Over the past several years, venue considerations in lawsuits involving international carriage under the Montreal Convention ("the Convention") have become increasingly more frequent and meaningful in various jurisdictions. As exemplified in certain federal appellate-level decisions, such as Hosaka v. United Airlines, Pierre-Louis v. Newvac Corp., and Delta Airlines v. Chimet, in addition to others, changing a case's venue may drastically impact the trajectory and outcome of a particular aviation-related lawsuit. As court rules vary widely, not only within the United States, but even more so throughout the world, jurisdictional questions are amplified when considered on the global stage.
Historically, forum non conveniens has been utilized by airline defendants as a procedural device to dismiss a case from a court within the United States in favor of a foreign jurisdiction, as was the case in Bintu v. Delta Airlines, Inc., 2020 WL 3404925, (N.D. Ga. June 12, 2020), the most recent federal decision to opine on the issue of venue under the Montreal Convention. In Bintu, plaintiff, a resident of Germany, purchased a roundtrip ticket through Delta, a commercial U.S. airline. Pursuant to Delta's joint venture agreement with co-defendant, KLM Royal Dutch Airlines ("KLM"), headquartered in The Netherlands, KLM operated plaintiff's return flight from Atlanta, Georgia to Munich, Germany with a layover in Amsterdam. Bintu at 1. During the flight from Atlanta to Amsterdam, a flight attendant allegedly pushed a beverage cart into plaintiff's knee, causing him injury. Id. Plaintiff filed suit in Georgia's District Court, and the airline defendants moved to dismiss based upon forum non conveniens.
As with other areas of litigation, forum non conveniens within the context of international carriage is a common law doctrine that permits a court to decline jurisdiction over a case, despite proper personal jurisdiction and venue, in the event there is a more convenient forum. Similar to other courts, the Eleventh Circuit, a hotbed for this type of litigation, determines the validity of dismissal pursuant to forum non conveniens by utilizing a three-part test, consisting of: (1) whether an adequate alternative forum is available; (2) public and private interest factors; and (3) whether plaintiff can reinstate the suit in the alternative forum without undue inconvenience or prejudice, in addition to a multitude of sub-factors and considerations. Bintu at 2.
In granting the airlines' motion, the court found that plaintiff's case was more conveniently suited in Germany. The court found that all of the factors examined as part of the forum non conveniens analysis weighed in favor of dismissal, including the availability and adequacy of the German courts, private interest factors involving access to written evidence and witnesses, as well as plaintiff's uninhibited ability to reinstate his claim in Germany. Importantly, the court mentioned that while there is normally a "strong presumption" that plaintiff has chosen a convenient forum, the presumption weakens if the plaintiff is not a United States citizen. Bintu at 4. The court specifically found that Germany's availability as a forum, and the "overwhelming volume of evidence located in Europe" arising from plaintiff's German residence, in addition to KLM's documents and cabin crew located either in The Netherlands or elsewhere in Europe, warranted dismissal under forum non conveniens. Bintu at 4.
As the court in Bintu pointed out, although the Montreal Convention exclusively governs the issue of liability for personal injury claims occurring while onboard an aircraft during an international flight, the Convention provides only a basic framework, rather than an entire body of substantive law needed to adjudicate a claim. Bintu at 4. Certain essential questions are not addressed by the Convention, including issues of compensatory damages and procedure, which are instead governed by the applicable domestic law. Given how these elements of local law may impact the outcome of a particular case, venue considerations remain a crucial threshold question for all claims that fall under the Montreal Convention's purview.
---
Michael W. Aceto concentrates his practice in the areas of product liability, toxic tort, environmental, and general liability claims. He is a trial lawyer with experience defending companies and individuals in matters involving mass torts including asbestos, benzene, talc, mold, lead, and other chemicals, and dedicates a significant portion of his practice to complex product liability actions involving industrial equipment, commercial and consumer motor vehicles, construction machinery, and household consumer products.
Before entering private practice, Michael served as a law clerk in the Torts Litigation Section of the Pennsylvania Office of Attorney General and as a judicial law clerk to the Hon. Edward Griffith in the Chester County, PA Court of Common Pleas. In addition, he focuses his pro bono practice on counseling non-profit organizations in the educational system. Read more
Gray has extensive New York civil litigation experience defending high exposure cases involving alleged premises, construction, elevator, New York State Labor Law, environmental and toxic torts, asbestos, landscaping, auto, and municipality claims. Prior to joining Perez Morris Hyde, Gray spent over 5 years with his prior firm as lead counsel for cases at the Trial and Appellate levels, including a published and favorable decision by the First Department, Appellate Division of New York. Dillon K. v. N. Blvd. 4818, LLC, 161 A.D.3d 664, 77 N.Y.S.3d 69 (N.Y. App. Div. 2018).
Gray is excited to be a part of the growing and collaborative, NAMWOLF certified team at Perez Morris. Read more