Charity Hyde elected as member of the Federation of Defense and Corporate Counsel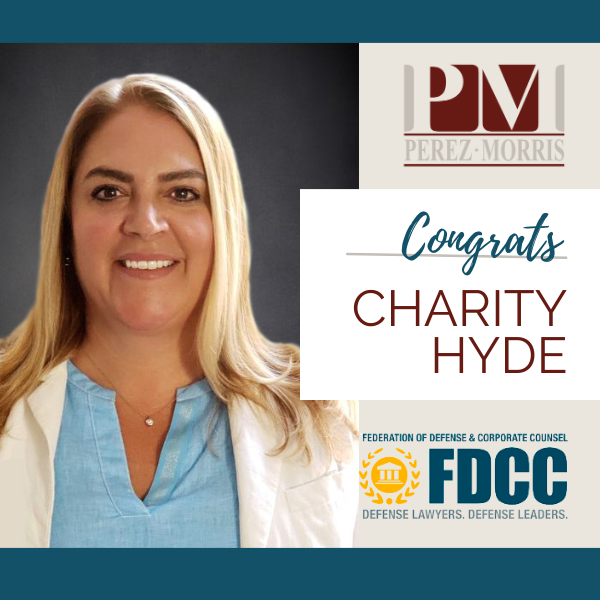 Perez Morris is proud to announce that Charity Hyde, Chief Diversity Officer and Managing Attorney, has been nominated and elected as a member of the Federation of Defense and Corporate Counsel (FDCC). This is a remarkable accomplishment that reflects Charity's exceptional legal skills, dedication, and commitment to excellence.
As an FDCC member, Charity will be part of an elite community of attorneys committed to fostering the trust and value of fellowship and referrals among their peers. The FDCC is a highly selective organization, with a limit of only 1,300 US attorneys in private practice. We are thrilled that Charity's extensive experience with aviation, premises liability, insurance fraud investigation, motor vehicle liability, product liability, and environmental and toxic tort litigation, among other areas, has earned her this distinction.
The FDCC's objectives are to assist in establishing standards for providing competent, efficient and economic legal services; to provide cutting-edge, top-quality continuing legal education for members; and to share members' knowledge and experience for the promotion of justice and the public good. The Federation's membership consists of defense lawyers, insurance industry representatives, corporate counsel, and corporate executives with international, national or regional responsibility for the defense of claims and litigation.