Fifteen Perez Morris Attorneys Named to 2023 Ohio Super Lawyers and Rising Stars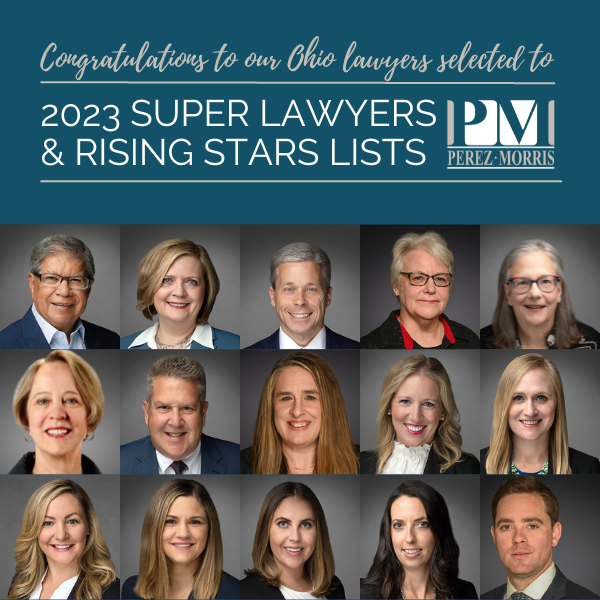 Perez Morris is proud to announce that fifteen of its attorneys have been named to the 2023 Ohio Super Lawyers and Rising Stars lists. Congratulations to John Perez, Elizabeth Weeden, Kevin Murch, Karen L. Giffen, Kerin Lyn Kaminski, Jan L. Roller, Rick Hernandez, and Kathleen A. Nitschke, for being named to the Super Lawyers list and to Sarah C. Perez, Celia Schnupp, Anne Marie Schloemer, Michelle Thompson, Amanda M. Morris, Rebecca J. Johnson, and Oliver L. Herthneck for being selected to the Rising Stars list.
Super Lawyers uses a patented multiphase selection process, including peer nominations, evaluations and independent research.